25 million transgender people experience difficulties in accessing services that can help them feel supported and keep them both physically and mentally healthy, according to a landmark Lancet series on transgender health.
The new series, published on Friday 17 June, is the first on the topic by the medical journal and includes three original papers chronicling the global state of health of transgender people.
The papers show that there are major gaps in understanding the health needs and improving access to care for trans people – and, fundamentally, getting a picture of how big the community actually is.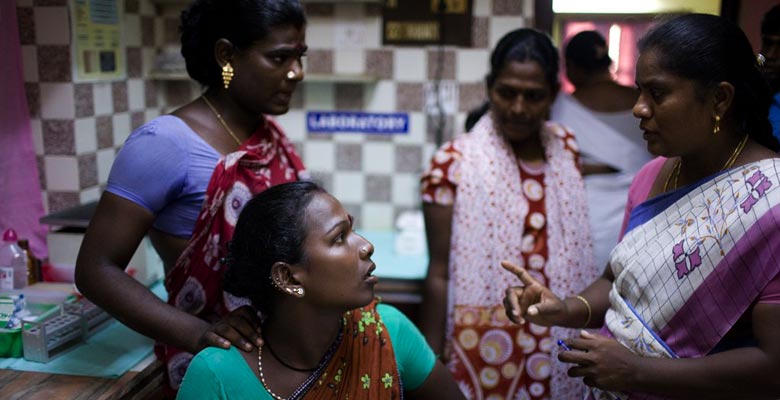 Human rights violations, stigma, discrimination, violence and abuse mean that transgender people may be unwilling to discuss their gender status or access the care they need. As a result, around 60% of transgender people suffer from depression, and they are also at 50 times greater risk of HIV than the general population.
Transgender people also experience high levels of violence – between 2009 and 2016 there were 2,115 documented killings of trans people. The actual number is likely to be even greater.
Dr Sari Reisner, lead co-author of the study said: "There are huge gaps in our understanding of transgender health stemming from a fundamental challenge of defining this diverse group and a failure to recognise gender diversity. Nevertheless, we know enough to act - high rates of depression and HIV are all linked to the context in which transgender people are forced to live."
Based on their research, the authors called for global action on addressing the health gaps for transgender people. They called for:
World Health Organization (WHO) references to transgender people in their health diagnosis literature be removed from 'mental and behavioural disorders' and moved to 'conditions relating to sexual health'
Healthcare access for transgender people, including access to hormone therapy and gender reaffirming therapy, to be provided on the same basis as other healthcare
Health staff, particularly primary care providers, to be trained on understanding the complex health and rights needs of transgender people
Governments to put an end to gender reparative therapies - psychotherapy that falsley claims to change behaviour or sexual orientation
Anti-discrimination laws to be explicitly inclusive of trans people
More research on transgender populations in the Middle East, North Africa, Russia, Eastern Europe and Central Asia
The series was compiled over five years and led by researchers from the University of Sheffield (UK), Johns Hopkins University (USA), Curtin University (Australia) and the United Nations Development Programme (UNDP).
Source: The Lancet