As people living with HIV grow older, they have a greater chance of developing certain types of cancers compared to the general population.
Antiretroviral treatment (ART) means that life expectancy for people living with HIV is increasing, with incidence of AIDS-related cancers declining. However, they still have a greater cumulative risk of developing other non-AIDS cancers as they live longer.
Researchers compared 87,000 people living with HIV to a similar general population in the USA and Canada from 1996 (when ART became available) to 2009. They tracked cancer trends among nine cancers, including lung, anal, colon, liver, oral cavity/pharyngeal cancers and melanoma, as well as AIDS-defining cancers such as, Kaposi Sarcoma, non-Hodgkin Lymphoma and cervical cancer.
ART means that the immune system has a better chance of fighting off opportunistic infections that cause AIDS-defining cancers. Since 1996, incidences of these cancers has decreased, but they are still higher than the general population. For example, people living with HIV had a one in 25 lifetime risk of getting Kaposi Sarcoma in 1996, but the incidence rate decreased by 6% each year to 2009.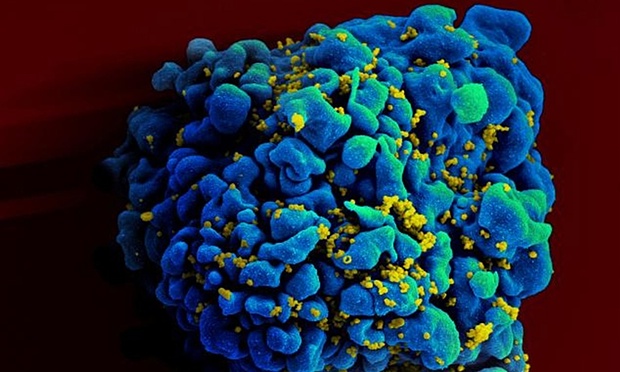 Living longer was the main reason for increased risk over time for anal, colorectal and liver cancers. Risk of lung cancer, melanoma and Hodgkin's lymphoma did not increase over time. This was attributed to behavioural factors such as stopping smoking and limiting sun exposure.
Based on these results, the researchers put forward several clinical recommendations to manage cancer risk for people living with HIV.
To curb liver-related cancers, the hepatitis B vaccination was recommended for those who had not yet seroconverted. Treatment for hepatitis B and C was recommended for those already living with the viruses. Early screening for lung cancer and interventions to help people stop smoking were also recommended. Moreover, the Human papilloma virus (HPV) vaccination should be rolled out to help prevent anal and HPV-related oral cancers among people living with HIV.
Ultimately, ensuring timely and sustained access to ART is our most critical tool to ensure people living with HIV live long and healthy lives.