The Regional/Arab Network against AIDS (RANAA) is a regional network comprised of: national networks of Civil Society Organizations (CSOs) including those working with most at risk populations (MARPs), CSOs (when a national network is not present) and support groups of People Living with HIV (PLHIV) in the Middle East and North Africa (MENA) region.
RANAA was initiated by CSOs from MENA and launched in Tunisia in 2002, with the support NAMRU3, UNDP HARPAS and UNAIDS Regional Support Team in MENA.
RANAA is currently based in Beirut, registered under Presidential Decree number 2091 in 25/7/2015 and registered under number 8202/4 on 13/6/2016. RANAA works through its members in 24 countries in the MENA: Afghanistan, Algeria, Bahrain, Djibouti, Egypt, Iran, Iraq, Jordan, Kuwait, Lebanon, Libya, Mauritania, Morocco, Oman, Pakistan, Palestine, Qatar, Saudi Arabia, Somalia, Sudan, Syria, Tunisia, United Arab Emirates, and Yemen.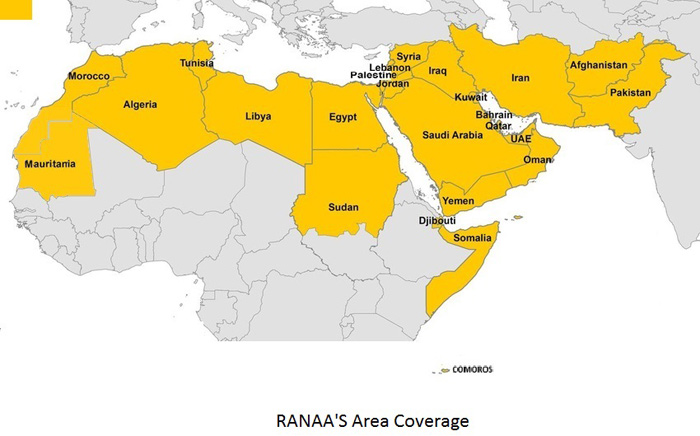 Our Board of Directors
RANAA's Board of Directors consists of seven members elected by the General Assembly taking into consideration the geographic distribution, gender and the representation of PLHIV. The board consists of CSOs from Algeria, Egypt, Lebanon, Morocco, Palestine, Syria, and Tunisia and is currently chaired by Lebanon.